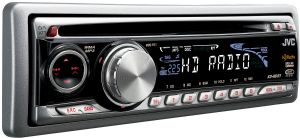 Specifications



How to use footnotes
Look in the specifications table for a number enclosed in brackets. Then search the footnotes for the same number enclosed in brackets. The footnote with the same number in brackets provides additional information regarding the details in the specification table. The footnote does not apply to any line in the table that does not contain a bracketed number.

Footnotes:
[1] Not Compatible with DRM-protected musicpurchased from iTunes Store
[2] Available functions depend on mobile phone.
[3] Compatibility with 2-way control for iPod/iPhone differs by model.
[4] USB playback not supported for NTFS formatted devices. When partitions are created, only the first partition can be read. (Maximum current supply 0.5A)
[5] Compatible with up to 32GB SDHC and up to 2GB SD
[6] KS-BTA100 required
[7] Not available for DAB Radio
[8] KS-BTA50 required
[9] Switching from headunit mode to iPod/iPhone mode will pause your iPod/iPhone. For playback, please press ''play" on your iPod/iPhone.