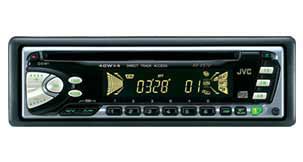 Introduction

The JVC KD-S570 is a high performance CD Receiver that offers a 40 Watt X 4 Channel amplifier, pre-amp outputs and Advanced Sound Control Memory. It also features JVC's HS II tuner, and a detachable face.

40 W x 4 Max. Power Output
1-bit DAC
CD Player Intro Scan
CD Player Random and Repeat Play modes
HS-II Tuner. European Switchable Tuner.